WE Fashion - Better Together Online Shop
Written by welovejakarta on October 31, 2017
Hello and Happy Halloween everyone! What a fun few days we have had going to celebrations, dressing up and eating far too many sweets..
Samudra has been learning about Halloween at school for the past few weeks and has been singing about ghosts and goblins and asking every day if it's Halloween or not yet, but I wasn't really into the idea of it as it was never a tradition we celebrated in Australia. Last year was the first time in my life I had dressed up and did it just for the kids and it was so much fun… but this year was even more amazing!
I first read about the America Club 8 years ago when I arrived in Jakarta and remembered reading that you cannot enter unless you have a membership or know someone there, so I put it out of my mind and forgot it existed until it came to Halloween this year and I heard they were having a party last Saturday. WOW! The American Club sure knows how to throw an awesome party… there were decorations everywhere, costume parade competitions and everyone had gone to so much effort to dress up, Trunk or treat, where all the kids scored loads of lollies into their goodie bags from some amazing (and frightening) characters… and lastly the Haunted House, where Samudra screamed crying as soon as we entered so we had to run through the maze to get out as fast as possible and even I felt scared because he was absolutely terrified in there!
The next day we attended another fantastic fundraising party held by the amazing team and our good friends at Rachel House, who provide palliative care to sick kids throughout Jakarta. Their party was at Up In Smoke in Kuningan and included a delicious lunch and lots of games and activities for kids – Samudra ended up with yet another full goodie bag of lollies, a photo, Halloween cupcake and hat he had decorated in the craft corner. A fantastic party and we both had a great time there celebrating for an amazing cause.
Today being Halloween, Samudra's school held more celebrations and all the kids looked adorable. This year they asked parents to make home made costumes so I gave that task to Putra and Samudra so they could have a project together. They made a dinosaur costume out of cardboard and sticky tape, which I later modified and painted with Samudra and after alot of initial drama, he actually loved wearing it to school today! The older kids put on a play they had written about the meaning of Halloween, they had a home made costume competition and more trick or treat..
So with full bellies and wide smiles, we would like to wish you all a Happy Halloween for another year and thanks Jakarta for more fun adventures and places to explore.. and a huge Halloween Birthday shout out to my little bro Dan! Hope you're having a spooktacular day celebrating – we miss you!
Mario giving out treats at the American Club party
Frida Kahlo at Trunk or Treat
The Village People Trunk or Treat
Loved these decorations in one of the car trunks
Samudra was a little hesitant to do Trick or Treat here
More candies!
Roses and glow sticks from the Beast (the kids were scared again)
My little ghost posing with a witch at Up In Smoke
Pumpkin put put for a Halloween cupcake
Great decorations around the restaurant
Skeleton at the bar
Love the kitchen!
Eating rats with chopsticks
Awesome goodie bag from Rachel House
Samudra in his homemade Dino costume
Halloween sushi
Photoshoot for the costume competition
Kids homemade costumes
Share on Facebook
Categories: Kids in Jakarta, Play Date - Tags: American Club Jakarta, Halloween, Halloween parties Jakarta, Up In Smoke Jakarta
Written by welovejakarta on June 20, 2017
Hilarious pedal powered VW riding past the food stalls
Jelly on a stick covered in sprinkles for breakfast
Exercise park surrounded by greenery
Zooming around the park in a golf buggy was so much fun
A giant komodo statue and Samudra was so happy
Entering Faunaland
Feeding the mini donkey
Giant tortoise in the petting area at Faunaland
Feeding the birds after the bird show
Lovely cockatoos, but why don't they fly away?
Entering into the Learning Centre, which is a big area of vegetable gardens and some animals for petting
Two cuties set to explore the gardens in the sunshine
Gorgeous vibrant colours amongst the gardens
Something that Jakarta would never be accused of or praised for is its love and respect for the environment; you get that feeling every time you walk past a body of water that resembles a junkyard or an oil slick. You can usually smell it ahead; a mixture of sewage and rotten food rises into your nostrils as a swarm of mosquitoes descends upon your face. Some days the only trees you see are the giant photos on printed banners covering up roadwork. I was reading an article about malls in Jakarta in which one mall claimed to be eco-friendly because it had 2 plants…which turned out to be plastic. But you just can't give up hope that it doesn't exist, especially when your kids call this city home. So on the weekends you go searching so you can say to your kids, "See kids, real trees do exist" and "See that green stuff there? That's called grass, it's soft to walk on" as they scream and run away as though you have asked them to walk on lava.
So we ventured off outside of the usual 2 kilometre radius to descend upon "Ecopark" nestled in amongst the fun parks of Ancol. When you google "things to do in Jakarta with kids" most likely the recommendation will send you to the inside of one of the many malls where you will have to listen to tinny music and be haunted by freaky cartoon characters and tubs of plastic balls for weeks to come. It was time to get outside. It's always a risk to take such a journey, even on a Sunday, but during Ramadhan the risk of an abundance of weddings blocking up roadways was not likely. Sometimes the thought of going further than 2 kilometers in Jakarta is kind of like contemplating the same kind of energy of driving from Melbourne to Sydney (that's 800kms on a clear highway); should I or shouldn't I? What else could I achieve within the 2km radius rather than leaving? These moments of realisation of how small your world has become can work to shake you out of the malaise and slap yourself in the face with a resounding, "This is so f-ing depressing, get me out of here".
Arriving at such a late hour, also known as 9am, is not something recommended by Indonesians. It was already too panas and most of those inside the park looked like they had done their exercise and were ready to go before the sun started to turn their skin a darker shade. But for us, what a surprise! There were trees, there was a body of water, paddle boats, pedal cars and electric boats – c'mon, could it get any better? There were roadside stalls set up with a variety of betawi treats and sticky coconut rice and some weird jelly treat for the kids with chocolate sprinkles; we didn't know where to begin. That was until we spied golf carts for hire – hello world, here we come. And we were off at 5 kms an hour laughing our butts off at the absurdity.
Our first lap around the venue we sighted a few mini-worlds inside the village; light shows and a strange komodo statue carrying an umbrella – best not to try and work out the meaning sometimes I guess – and as I tooted my horn and tried to overtake a pedal car in the shape of a volkswagon beetle and pink laden nannies grabbing at the wrists of small children missing our calls of "permisi, permisi, coming through" we came upon an animal park and thought we better check it out.
I am always caught between wanting my child to know that animals actually do exist while living in this city but not wanting her to see the horrible conditions that they exist in if they are unlucky enough to have been born or brought to this mad city which barely looks after its human inhabitants. Dogs in small cages, orangutans in smaller cages, birds boiling in little plastic bags for sale on the side of the road, elephants banging their heads on their small enclosures at the zoo – we have seen it all. The only animals that roam free are flea ridden, mangy mottled-fur-falling-off cats, three legged abandoned dogs and strangely the most healthy looking animals are the rats that race amongst the open garbage bins spewing out onto the street. So we drew our breath in, decided to risk it and pay the hefty entrance fee of 50,000 rupiah each (quite a lot more than the 3,500 rupiah to get into Ragunan) and hoped for the best.
Most of this part seemed under construction but the conditions didn't seem too bad. They had a small petting section where ancient turtles existed within reaching (and kicking) distance of small children, miniature horses and donkeys baring their giant teeth at us hoping for a carrot, and a range of colourful, exotic birds sitting quietly on their perches waiting to be carried around. Tash and I looked at each other not daring to think too much about why they sit there so patiently without flying around; what kind of manipulation or torture has been used to tame these beautiful creatures. Blinkers up, change the subject. There was an amusing birds show where these beautiful birds flew over your head performing tricks. Trained animals. Blinkers up, change the subject. We just tried to focus on the well-maintained grounds the design up the venue which felt like you were on an episode of Survivor.
Our final stop, and another entrance ticket, was into the learning farm which housed a large, plastic playground – always a smart way to lure the kids in. And lured in we were indeed with the obligatory farmer's hats perched on our heads, ducking and weaving under the hot sun to try and admire the gardens and see some vegetables growing, a random woman playing with a drone, rabbits and snakes and frogs in cages. Sometimes it is too hot to enjoy nature. Everyone else seemed to know that except us. Even the small market in the venue closed at 11am. We were pushing this nature thing too far.
I don't know if you would really consider it an Ecopark, though it was as green as it gets in the city. It certainly felt fresh and outdoor-sy, the animals were only mildly tortured, the rubbish was hidden away. There was corn growing in a field. You don't see that every day here. We were able to kid ourselves if only for a short morning, that everything was going to be ok. And as my little daughter tripped over a tree root and face planted a muddy puddle for the first time in her life, I hugged her and said, "This is nature my dear, isn't it fabulous?".
Share on Facebook
Categories: Animals, Daily Life, Kids in Jakarta, Play Date - Tags: Ancol, Ecopark, Weekend in Jakarta
Written by welovejakarta on June 5, 2017
Kaki lima filled with sweet treats
Checking the street stalls for what is on offer
Having lived here for over 7 years, we have gone through a lot of Ramadhans. Ramadhan is a time that really shakes up your existence in Jakarta as all of the things that you thought you had a handle on, now do a duck and weave and the city becomes almost incomprehensible again. The traffic at 3pm turns into a heaving, murderous mass of people with their hands and feet on the accelerator to get home fast before buka puasa (breaking the fast); the curtains are drawn over warungs so you don't know what is open and available. At times the malls are so empty you feel like you have missed the message that it has gone out of business and your usual supermarket shopping time can find you in a cast of thousands queuing behind people who seem they are shopping for the apocalypse. Jakarta is not a city that runs on time or efficiency, but now people disappear, everything shuts down at random moments, people even lose interest in pretending to be interested. I had applied for a BCA credit card 2 months ago and I rang up the bank to check my application and they said, "We are missing two documents but I can't tell you what they are," then they hung up. Brilliant.
It is a time where women talk even more freely about having their periods. Where your usual beer fridge at the 24 hour mart is covered over or emptied and your favourite bartenders look in fear if you order a cocktail, and possibly serve it in a mug to keep hidden from the Defenders and their big sticks. A time where people stay up all night until suhur, have a small feast and then sleep as much of the day away as possible so the fasting time seems less. Where selected members of the community have seemingly been given the task of waking up everyone by banging on gates and doors so that they don't miss their last chance to eat before sunrise with, "Bangun, suhur!" echoing through the neighbourhoods.
The city takes on whole new rhythms and feels both more peaceful and more chaotic.
This year, I decided that I would try out some fasting – puasa – to see how Ramadhan shifts and to show solidarity with my Muslim family and friends, please note, without any pressure or expectation from either group. Perhaps this comes from the luxury of not being from here thus not having to follow any cultural edicts, though an Indonesian work colleague of mine who I share a schoolyard duty with cracked open his delicious smelling nasi goreng lunch the other day, as I sat fasting, with the explanation that he didn't start fasting at the start of Ramadhan so just couldn't get momentum to start with a shrug of his shoulders.
The first weekend of the fast revealed something important about my life; my life basically revolves around food; planning what to cook, picking up groceries, calling gojek a thousand times to pick up missing items, cooking, eating, cleaning and repeating the cycle. Or planning what to eat, scrolling through the possibilities of restaurants in the area and deciding whether to go there in person or call a gojek to pick up what I want. It's all about the food. So what to do when food is taken out of the equation (after realising how absurd your life is)? Gather with family and take it in turns to chase the baby while the rest lay spread out on the floor gasping for breath – or possibly taking instagram selfies (#only5hourstogo #sothirstyrightnow).
The best thing about Ramadhan is the little markets that spring up on the side of the road selling a variety of special Ramadhan foods (see? it's always about the food). Lontong is my current obsession – rice cooked in banana leaf and filled with fermented tempeh or potato and coming with a special Ramadhan spicy peanut sauce, just delicious. Plus you can choose from mountains of gorengan (anything fried like tempeh, tahu, banana) and you don't even need to get off your motorbike to purchase – just pull up in front of one of the many stores, point at what you need and be on your merry way. There are sweet little cakes like kue putu and bubur susum; both are a mixture of rice flour, coconut milk and palm sugar. Mixing those 3 ingredients together seems to be the flavours of Ramadhan and then add more sugar and coconut milk on top. Another variation is adding banana to the mix and have it floating in the sugary soup; you got kolak pisang. Last night I ate a black rice variation; tape uli – with coconut sticky rice – the flavours were so amazing.
Then, after picking up the purchases and laying them out on the table with a couple of dates (so cheap at this time of year), filling up glasses with coconut water freshly cracked open from another side-of-the-road store, it is time to try and not look at the clock – and fail – and instead check one thousand times a minute. Never has time moved so slowly.
This time has changed my relationship to the call of the mosque at sunset, now it is the sound of sweet relief, and to take my time slowly sampling the treats in front of me, chewing slowly and savouring the flavours. Hm, not likely. It is time to shovel a day's worth of food in my mouth and retract all the benefits of fasting. This is something I hope to improve over time, we are only halfway, after all.
So, selamat menunaikan Ibadan puasa everyone and don't forget to keep your eyes out for tasty treats and let us know any food recommendations before we miss out so we can enjoy our buk-ber.
[Note: "Buk-ber is short for "buka puasa bersama" which means breaking fast together. How good is Bahasa Indonesia for lazy people like me, everything can be shortened. It's my mission to learn more of these abbreviations.]
Share on Facebook
Categories: Daily Life, Festivals, Food, Religion - Tags: Buka Puasa Jakarta, Ramadan 2017, Ramadan in Jakarta
Written by welovejakarta on May 30, 2017
This is where life happens…
Jakarta is a city full of collisions; collisions of culture, collisions of classes, collisions of religion, collisions of cars, it's a wonder that it doesn't descend into chaos more often. The city is so multi layered, it can be almost as though you live on a different planet than someone who lives 50 metres from you in your own neighbourhood. Tucked in just behind the White House sized one family houses can be a maze like kampung area with entire extended families living in a tiny box-like structure. There are hierarchies within hierarchies that hurt your head (and your soul) if you try and understand them too much.
I was thinking about this yesterday as I left one of my favourite eateries. Inside it was the wintery climate of an over air-conditioned restaurant, there was the tinkling of the cutlery and the din of quiet conversation, obsequious waiters running to their patrons on the call "mas" or "mbak". Step outside and life changes and it changes fast. From the dusty basement carpark where we had parked our mighty steed (ok, a rusty Scoopy) where the satpams and kitchen staff congregated with people from god knows where to nongkrong and share a cigarette and meal in the darkness, to the dodging and weaving of rubbish collectors and food carts being slogged up the main road with the sound of car horns and masjid announcements. It's a dirty, sweaty world out there, and it is alive.
One of the topics at our school was an investigation of poverty and kids in my class who had lived here several years told me they didn't know there was so much poverty in Jakarta, I thought, "How the hell could you miss it?". Actually, it's easy for them and easy for those who want to shield their eyes from it. All you need is a big shiny car (and there are many of them in Jakarta – one with money wouldn't be caught without one and the bigger the better) and a driver. This way your driver can take you directly to the gate of wherever you want to go whether it is to another friend's large abode or one of the many shiny and air conditioned malls where you can find a range of eateries. Many parents are afraid for the safety of their children so they keep them inside their houses, apartments and malls so they never get to see what really is at the heart of this city. They miss out on all of the life right at their fingertips.
Really it doesn't take much. All you need to do is arrive to one of those same shiny malls by motorbike. The motorbike parking sends a big signal to the riders; "You mostly are just workers here with little money to spend so we ain't gonna spend any money making this easy for you". They are overcrowded and dusty and dirty and sometimes you have to walk a maze to get from the carpark to the main building. On the way through though you can get a glimpse of where the workers of the mall (who could never afford to eat at the places they work, let alone in any of the restaurants inside the mall) get their meals; it could be a tiny hole cut in the concrete where if you stick your head you will see a little shop inside that can serve you a bowl or 2 of indomie or a packet of cigarettes. Usually surrounding malls there are a whole range of food carts with their patrons in the uniforms of the shops they work at, standing around slurping a bowl of bakso or lontong sayur. If you go in reverse and enter the mall after standing on the streets haggling for a bit of sop buah and enter into the world of consumption of over-priced goods, you feel the lifelessness of the overindulged. It is comfortable, but there is little life there except that can be found from the adrenaline rush from buying something you hope will change your life a little (even if experience tells you it is gonna be more stuff to add to the pile).
Sometimes, as an expat, I know that I am missing out on where the real life is at, cause when I have a taste of it, I know why I am still in Jakarta after all these years. Malls and big shiny cars can be found anywhere, but the chaos of the streets of Jakarta are unique – it takes the collisions and the chaos and the ridiculous hierarchies alongside the uniqueness of the scrambles of all of this happening side by side. And it doesn't feel dangerous, but it does send a little message into my consciousness every day. Something like, "Hey wake up, you are alive, keep your eyes open and enjoy".
Share on Facebook
Categories: Daily Life - Tags: Daily Life in Jakarta, Expat in Jakarta, Life in Jakarta, Life on The Streets
Written by welovejakarta on May 13, 2017
The end of April / beginning of May has to be the best time of the year in Indonesia with so many public holidays almost every week! It means I get to spend lots of time with Samudra, but it also means trying to find ways to have adventures without heading to the mall. I have been seriously running out of ideas this year and struggling to find new places to explore. So when my sister mentioned we should try out Playparq Kemang for a change I was definately up for it!
I have passed this place so many times over the past 7 years and was always curious about it but never looked further than the front wall, although I went a couple of years ago to Playparq Bintaro and loved it. I've also been curious as to why no-one ever mentions this as a play date option, but always suggest the nearby Playground Kemang.
We arrived and my first impression that it was a pretty small park and the equipment all looked a little tired and old and I could definately see the appeal of Playground Kemang with it's grassy area as opposed to this park. In saying that, we soon settled in and ended up staying over three hours with Samudra having a great time and the only reason we left was that it started to rain.
Samudra was a little hesitant climbing on the equipment at the beginning and was crawling on his hands and knees over the bridges by himself, but in no time, he was running everywhere and going down the big slides which I've never seen him do before. My little boy is growing up and getting brave!
Inside there is a little cafe (I didn't check the menu at all) and an enclosed play area for toddlers. It was a little dark inside and the equipment again looked a little tired, but Samudra still loved it and had fun making new little friends while climbing, sliding and exploring.
The highlight was the little water play area, splashing around in the sun before the rain decided to suddenly appear. There is also a small pool area with a water feature mushroom and tipping buckets which was a little slippery but a hit with the kids there.
The park is very compact and could do with some updating, but when you're a kid none of that really matters… as long as you can run around outdoors, play, climb, explore, splash and use your imagination… it's always going to be fun.
Jl. Kemang Timur Raya No.72, RT.9/RW.4, Bangka, Mampang Prpt., Kota Jakarta Selatan
First time climbing the stairs and he was a little apprehensive
First two times across were on his hands and knees and then there was no stopping him!
First time I've ever seen him go down an enclosed slide
A bit of "rock" climbing
Learning to climb the rolling bars
Kids play equipment
Taking a break for a ice-cream
Time to splash!
Running through the watery archway
Enjoying the fountains
Cooling off in the splash area
Playing with bubbles in the water
A separate small pool splash area
Share on Facebook
Categories: Daily Life, Kids in Jakarta - Tags: Playparq Kemang
Written by welovejakarta on May 1, 2017
What do you do when it's been almost 5 months since your last post? Do you continue to procrastinate and let your blog slowly disappear into oblivion, or do you decide to pick up again and start back where you left off? Even if it's for no other reason than for me to keep a log of what we have been up to for the sake of my own memories. I have honestly felt rather daunted about the task of updating any news.. the year began out so hectic with work that I lost myself and didn't find I was in a good head space for posting anything. Any spare second I had, I wanted to be as far away from my computer as possible, trying to be present for Samudra, and not thinking about too much else.
After too many hours spent at my desk indoors, I am always longing to be outside, away from the air conditioners and breathing in some fresh air, but sometimes I really struggle to find a good place to escape to. So of course I was incredibly happy to see an announcement for the return of Green Love A'Fair to Como Park Kemang at the end of April. Oh how I have needed this again!
This was the 3rd edition of the market and this time the theme was "Earth Day" and it was absolutely gorgeous as always. This was the biggest turn out I have seen yet and so fun as so many friends turned up throughout the day to come and chill out, drink wine, eat delicious food, listen to smooth tunes and laze about and just enjoy being in the colourful outdoors.
Keep your eyes and ears out as the next event should be after Idul Fitri this year….
Catching up with gorgeous friends
Azzam and his new nerf gun
Perfect way to spend a lazy Sunday in Jakarta
Laughing cousins
These two keeping eachother entertained
Super cute hipster puppy
Chilled out dogs
Love the laid back atmosphere
Besties
Samudra watching the storytelling
Nenek & Kakek
It was so sunny and hot but the kids loved the show
Storytelling time
Green Love A'Fair refillable glass bottle. Love this so much
Ben looking super happy
Lizard getting loads of attention
All pets welcome!
So happy to see Ben climbing a tree – it's such a rare sight in Jakarta
Delicious and huge slices of pizza
Share on Facebook
Categories: Daily Life, Entertainment, Food, Kids in Jakarta, Play Date - Tags: Como Park Kemang, Green Love A'Fair
Written by welovejakarta on December 25, 2016
What a seriously crazy year this has been.. so many adventures together, lots of travel to fun places and catching up with amazing friends and meeting some awesome new ones. Working long hours and feeling exhausted trying to juggle time between Samudra, domestic chores and time for myself (I still don't know how to do this!), and now it's Christmas time again already and almost the end of another year.
Christmas has always been such a magical time… being in Melbourne and celebrating Christmas Eve at a local pub with old school friends or in the super fun living room of my brothers in-laws with lots of friends, walking the streets to look at the Christmas lights and decorations, opening way too many presents left by Santa, feeling sick from indulging in delicious food and wine and the happiness of being around family.
Living in Jakarta, I always look forward to my annual trip home to celebrate.. to have random adventures and see my family, but this year it just wasn't possible to make it. So I've tried to bring the magic of the season to Samudra by taking him to Christmas bazaars, school celebrations, to see the decorations in the malls and to make our annual trip to Plaza Senayan mall to see Santa. I've been going to Plaza Senayan since 2009 to sit on Santa'a knee and am so happy it's the same man every year! It doesn't really feel like Christmas until we've seen him.
Aside from the idea of gifts and celebrating, I've been trying to teach Samudra that we need to take care of those less fortunate also. We've given food to those that look hungry and money to those that need help and stopped to chat and laugh with people that look lonely. Everyone deserves a little magic in their lives and every little bit helps.
So today, on Christmas Day, I hope you all have the happiest of days wherever in the world you are and however you choose to celebrate. I hope your day and year ahead is filled with love, happiness and good health, that there is lots to smile about and many adventures awaiting you.
From my little family to you.. Merry Christmas and happy holidays xoxox
A fuzzy one but our only Christmas photo together so far! At NIS Christmas Market. Merry Christmas everyone xox
Samudra's first attempt at decorating Christmas cookies
Second attempt at decorating Christmas cookies at Green Love A'Fair Christmas Bazaar
Infront of our Christmas tree at home. Finally Samudra is taller than it!
The annual visit to Santa at Plaza Senayan
Being a dinosaur with Santa!
Samudra and Arlo visiting Santa together
Share on Facebook
Categories: Christmas, Kids in Jakarta - Tags: Christmas 2016, Christmas in Jakarta
Written by welovejakarta on November 7, 2016
Well, a week has already passed since I started writing this post so before more time slips away, let me get back to it because…. Woooooooah…. this was just the perfect way to spend a Sunday… the way I have dreamed about for years… the way I never thought was possible in Jakarta!
The things I really miss the most while living here are clean open spaces, trees, being able to enjoy the outdoors… and grass… yes….GRASS!. Real grass you can stand on and feel between your toes, grass for kids to roll around in and play on… grass to have adventures on and feel the earth beneath. So often we are stuck indoors, in malls, at home.. wherever there is air conditioning to escape the heat.. and it quickly gives me the feeling of cabin fever and I need to escape and be outside. So this event was amazing all round. It was the first trial run and held in Como Park in Kemang which was absolutely gorgeous. There were beanbags, rugs on the ground, funky furniture to chill out in and gorgeous floral table arrangements everywhere. The music was perfect for a lazy Sunday afternoon, sipping on wine, checking out the bazaar, surrounded by delicious healthy food and laughing.. and watching the kids play outdoors. It was pet friendly so there were dogs of all shapes and sizes also adding to the fun atmosphere.
Although we missed the morning session of Charity Yoga and Flower crown making, Samudra had fun making pizza to cook in the little brick community oven. There were lots of activities to keep the kids occupied, like painting bricks, decorating cupcakes and more. It was only due to the dark clouds that appeared late in the afternoon that we decided it would be best to leave with the kids. This meant that we missed Mikey Moran's DJ set which I was really looking forward to… but I will beg if I have to for them to do this again as it was so much fun…. Of course those that created Gojek would be behind yet another brilliant idea that we can't live in Jakarta without! Next time I'll suggest some moonlight cinema on the grass also if we can find a way to keep the evening mozzies away.
Keep your eyes and ears open for any future events. WE.LOVED.IT!!!!!! @greenloveafair.jkt
Arriving to the sweet surprise of the great outdoors!
Gorgeous floral table settings
Love the clean, green, open space!
Playing with his balloon
These two are so fun together
Samudra with a gorgeous haunted house sugar cookie…
Anais taking a break
I couldn't keep him away!
Samudra's favourite cookies again
The small brick community oven for baking pizza
Making mini pizzas
The area was so beautiful decorated
Enjoying the tunes and atmosphere
Share on Facebook
Categories: Daily Life, Festivals, Kids in Jakarta, Music, Play Date, Uncategorized - Tags: Como Park Kemang, Green Love A'Fair, Weekend in Jakarta
Written by welovejakarta on October 31, 2016
What a super fun way to start the Halloween celebrations! To be honest, I've never celebrated Halloween before in my life but after Samudra has been learning about it at school and seeing decorations out in the malls and supermarkets, he has been so excited to go trick or treating that it made me get into the spirit also.
We met up with a group of our gorgeous friends beforehand and all got dressed up in our costumes together, and the kids started early on eating their 'treats' before we packed them squealing into the cars and off we headed to BWA House in Pejaten.
The BWA House looked so gorgeous with all the spooky decorations everywhere, and the kids had such a great time running around together exploring. There were fun activities in the different rooms for the kids to do and get stamps and collect prizes at the end… like pin the wart on the witches nose, apple dunking, magic show and more.. but what Samudra was most excited about was the big collection of dinosaurs in the toy room!
I loved being able to sit back, enjoy a glass of wine with good friends and watch the chaos around me as the kids ran around laughing and playing and hitting the pinata and almost getting trampled to pick up lollies from the floor!
We were so surprised and happy also to win a gorgeous IKEA kids drawing table and chairs in the raffle.. what an awesome prize and a great way to top off the evening.
Thanks so much to St Patrick's Society and BWA House for organising such a great party for the kids (& adults!), for the goodie bags and a spooky fun start to Halloween..
Trick or treat
Getting ready to party together
Little Monsters
Devils ready to party
The Happy Halloween gang
BWA Halloween Party
Pumpkin from the carving competition
Time for the Magic Show
So engrossed in watching the show
My little pumpkin
Scary phonebox… thanks for the great party!
Share on Facebook
Categories: Festivals, Kids in Jakarta, Play Date - Tags: BWA House Jakarta, Happy Halloween 2016, St Patrick's Society
Written by welovejakarta on October 26, 2016
Although we have been doing a fair bit of travel lately, it's always good to get away for the weekend with the three of us to enjoy some time together away from home and the office (which is also located at home!).
We decided at the last minute to take a break and head to Bogor yet again as it's the easiest option for heading out to some greenery and fresh air to our favourite staycation hotel – Novotel Bogor…. but.. shock horror! When we went to book online the hotel was already completely full.. waaaaah! Well, what can you expect when you try to book late on a Friday night for arrival on the same night but we were still keen to get away.
Every time we have been to Novotel we have watched the construction of a new Ibis Styles Hotel going up and I wondered who on earth would want to stay there when the Novotel is right next door? but as it turns out… we stayed there! It was definately a cheaper option and the rooms were all clean and everything is still brand new and sparkling. Our room was simple and colourful and the best part? Our window overlooked the trees at Novotel next door! So although we stayed at Ibis, we still walked next door and enjoyed the benefits of staying at Novotel – the kids play room, kids park, Mahoni cocktail bar for drinks with gorgeous friends who we happened to run into that were also enjoy staycations away from Jakarta.
Of course we also headed to Kuntum Nurseries in the morning as is obligatory every time we head to Bogor. I will never tire of the place, as it's always expanding and changing and all the kids absolutely love feeding the animals and petting them there. They are definately the most well fed animals I have seen in Indonesia and all seem happy where they are.
This trip we also found another great option for kids to exert some energy, and this happened by accident as I wanted to use the bathroom and so we pulled into Lippo Mall Bogor. As it turns out, there is a fairly new and brightly coloured great indoor playground for kids, Kidzoona. Of course we had to go in and try it and ended up staying an hour exploring which wasn't enough for Samudra, but we wanted to get back out to the fresh air. It was so much fun!
The weekend flew by way too quickly, but at least we got our fill of the outdoors and got to return to Jakarta feeling refreshed and ready to face another week of craziness.
Walking through the chicken enclosure
Feeding the sheep
Carrots for the rabbits
Attempting to give a calf a bottle
Hanging out with bapak by the water
A school excursion arrives to feed the lambs
So many baby guinea pigs in the huge enclosure
The kids play areas at Zidzoona – complete with uniforms, cash registers and play money
Samudra cooking in the kitchen
Toy vegetable shopping for more cooking
Games area which also includes kids games on iPads
Here comes the policeman!
The most amazing ball section! We had so much fun all playing in here together
Our room at Ibis Styles Hotel, overlooking Novotel Bogor
Playing with the buffalo statues at Novotel
Playground at Novotel
Exploring nature in Bogor
Look what I found mumma!
Wanting to eat the plants! Why won't he eat vegetables instead?
Examining the trees
Bunny ears
We don't want to go home!
Share on Facebook
Categories: Daily Life, Kids in Jakarta, Travel, Weekend Escapes from Jakarta - Tags: Ibis Styles Bogor, Kidzoona Bogor, Kuntum Nurseries, Novotel Bogor
Next Page »
Fashion voor dames? - Kledingwinkels - online bestellen
H M offers fashion and quality at the best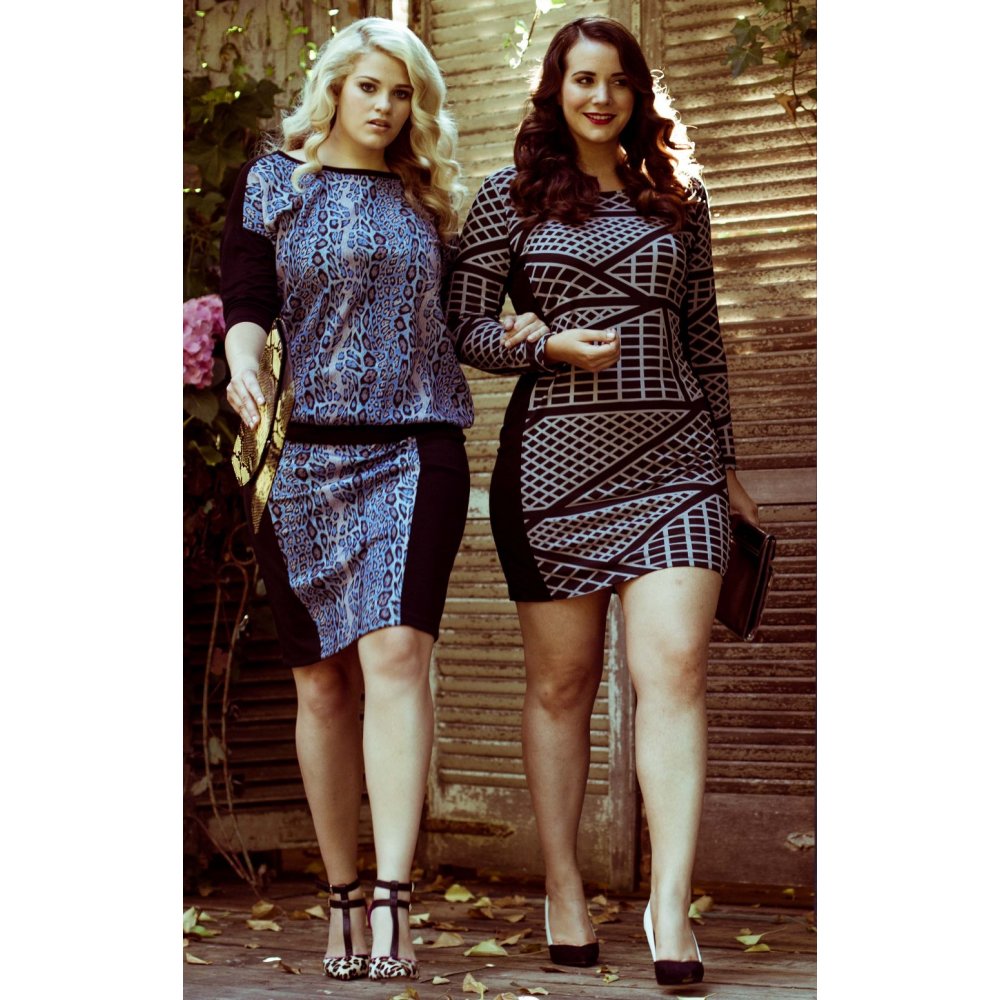 EShakti - Women's Fashion Clothing 0
Fashion Store - Shop Online for Fashion
Chictopia - Browse Fashion Inspiration
ASOS Online Shopping for the Latest