Fair trade fashion designs
Brand Name
Animal-friendly?
Organic clothing?
US-based manufacturers?
Fair-trade certified?
What They Say/Additional Information
Alta Gracia Yes No No No 'Many influential student groups have specifically asked us NOT to certify with Transfair/Fair-Trade USA, as there are many controversies surrounding their integrity, which you can read more about in this statement released by United Students for Fair-Trade – http://usft.org/node/373. Alta Gracia is constantly checked for fair conditions by workers themselves – who know best! – who have a voice on the job through a democratic union.' Alternative Apparel Company sells some vegan shoes Some products are Partially. 25% of their products are made in the U.S No 'Fair Trade regulation only applies to the import/export of raw materials. Since we import/export finished products, we do not qualify for Fair Trade certification…Our Vendor Guidelines and Principles are in line with the Fair Labor Association (FLA) Workplace Code of Conduct.' American Apparel Unclear Partially. Has an Organic Collection Yes, clothes are manufactured in LA Not needed 'Our average factory worker makes to dollars an hour –the highest pay worldwide for the manufacturing of apparel basics, and significantly more than California's minimum wage. For us, higher pay means heightened efficiency, a better and more consistent quality of work, stronger employee morale, and ultimately, retention rates of skilled operators.'Company is pro-gay rights and immigration reform. Founder has been criticised for making sexist comments about women. Company has been criticised for advertising clothing using sexualised images of young girls. Anvil Yes Yes, organic cotton products 100% US cotton, some imported fabric No 'On November 18, 2010 in New York, The Foundation for Social Change and United Nations Office for Partnerships (UNOP) recognized Anvil Knitwear as a Top Leader of Change in the sustainability category at the Global Conference for Social Change: Turning Social Responsibility Into Social Action.'Company also uses recycled polyester from PET bottles. Autonomie Yes Yes Partially. Adult T-shirts and rubber pet toys are made in America No 'We work exclusively with small, independent cooperatives and Fair-Trade-certified facilities located in developing areas of the world where we can also allot a portion of our funds to be used for initiatives that will affect their entire community, such as building a health clinic or bringing a steady water supply to a small village.' Bamboosa Yes Yes Yes No 'All of the fabric and products sold by Bamboosa are USA made. Bamboosa's sewing facility is located in Andrews, S.C. Meet the faces of some of our sewers, cutters and shipping department staff and think about the people you are supporting when you buy from Bamboosa. Our employees work in a safe, comfortable environment for forty hours a week or less. Striving to improve the lives of Americans, we continue to provide jobs in South Carolina.' Bayside Unclear Some products are Yes No 'We claim that our products are sweatshop free, because we pay our employees a fair wage, according to Federal wage and hourly laws, which are rarely respected. Unlike other companies which have gone offshore, or which uses sub-contractors, we insist on knowing the faces of our employees.' CERTIFIED Jeans Yes Yes Yes No 'CERTIFIED jeans are made in the USA under US labor laws.' Earth Creations Unclear Yes 'Mostly'. All clothing is made in the USA except men's T-shirts Unclear 'Most of our garments are made in the U.S.A. in a sweatshop-free environment. Don't forget about our commitment to use eco-friendly dyes.' Earth Divas Company sells recycled silk and wool products Unclear Some products are Yes 'Earth Divas products are handmade, natural fiber, fair-trade accessories made by women for women from around the world. We currently have items from Nepal and are adding jewelry from Columbia and hemp bags from Thailand. We hope that by next year we can offer products from several other countries.' Element EcoWear Yes Yes No No 'We…select suppliers who uphold our company values, such as paying fair wages to all employees (our clothes are always fair trade, with benefits to local communities), and reducing their own impact on the planet.'Company has impressive eco-credentials. Esperanza Threads Company sells wool products Yes Yes Unclear '[Our] mission is to provide sewing training in good-quality, green-collar jobs for individuals with barriers to employment. Green-collar jobs are defined as jobs that can support a family, give the opportunity to build a career, increase sustainability and protect the environment.' Equita Unclear Some products are Unclear Unclear 'We believe that regulations and effective oversight in production and trade can have a meaningful impact. We go to great lengths to ensure that the products we sell adhere to the standards set by the major certifying and regulatory bodies that oversee the sustainable and Fair-Trade/fair labor industries.' Fair Indigo
Company sells leather products but also 'vegan leather'
Yes
Yes, US-based manufacturers No 'The Fair Indigo label was created to make much more than a fashion statement. Our mission is to offer uniquely beautiful and high-quality styles without the exploitation of workers and the environment that too often goes with the territory. We believe paying people fairly and treating each person with respect and dignity should be a prerequisite for doing business.' GoodHumans Unclear Some products are Partially. Some products are Some products are 'We think that every worker should be paid fairly and treated humanely. We make every effort to ensure that the products sold at GoodHumans are manufactured in the most socially responsible manner possible, without the use of sweat-shop labor. Most of the items we offer are produced in small scale or co-op businesses owned and operated by the workers themselves.'Company sells hemp products, eg hemp dog harnesses, hemp hats. Good Society Yes Yes Unclear Yes 'Factory working conditions of the employees are of sincere conscientious standards.
No exploitation. Fair wages. Safe work. No children. This process is formally coined 'fair-trade'.'
Green Babies Unclear Yes Unclear No 'Green Babies, Inc. is a New York state corporation founded in 1994, to develop, manufacture and market environmentally friendly products and to provide consumers with natural choices that are sustainable, have a minimal environmental footprint and are made with fair wage labor.' Hae Now Yes Yes Unclear Yes 'HAE NOW' is a reminder to put Humans, Animals and Environment first! 100% of our products are sustainably produced with certified organic cotton. Grown on organic and bio-dynamic farms that use crop-rotation, hand-farming and botanical pest control, our entire production uses low-impact processing and eco-friendly dyeing that helps reduce water and electric use and toxic runoff. We use non-chlorine bleach, silicon-free softeners and low impact, azo-free dyes that do not create a hazard to human and animal health and the environment.'High eco-credentials outlines on company website. Hempy's Unclear Some products are Yes No 'We work primarily with small, family owned sewing contractors in our local San Diego, California region. Hempy's eco-friendly products have been 'Made in the U.S.A.' since 1995.' Herbivore Yes Some products are Some products are Some products are 'Every single item is not certified fair-trade. But we do our best to ensure that everything is sweatshop-free… We use American Apparel and Royal Apparel for many of our designs. Other brands we use are ONNO and Alternative Apparel.' Indigenous Designs Company sells wool and silk products Yes, all cotton products are organic Unclear Yes, some products 'A large portion of our supply chain is actually fair-trade certified through Fair-Trade USA.' Justice Clothing Company sells wool products but will not sell leather or fur Only the baby onesies are organic Mostly. 'With the exception of Forsyth of Canada shirts, all products are made in union shops in the US' Unclear 'Justice Clothing is meant to be a one-stop shop for union-made and sweatshop free apparel. We are constantly on the hunt for new lines, styles, and manufacturers who meet our strict criteria, and are hoping to add an expanded line of products in the near future, including linens, dishes and flatware, and more.' Kuyichi Unclear Yes Unclear Some products are 'Kuyichi takes care about the social circumstances of the people who grow our cotton or make our garments. We work in close cooperation with Made-by to certify our suppliers according to the social standards approved by Made-by such as SA8000, Fairwear, BSCI and Wrap.' Company uses recycled polyester, Tencel®, spare denim and hemp. Loomstate Companysells wool and leather Yes Partially. Factories in and outside of the US. Entire 321 Collection was made in the US Unclear 'All Loomstate factory partners are required to adhere to a code of conduct and Terms of Engagement in our company manufacturing agreement. These factories must use the highest environmental and labor standards, controlling factory pollution, and enforcing fair labor as the cornerstone of the effort.' Maggie's Organics Yes Yes Unclear Yes 'A supply chain report we recently completed through free2work.org, here. Free2work's report demanded detailed information regarding every step of our apparel supply chain, as well as our overall procurement practices. We strongly believe that being a fair-trade company goes far beyond the presence of a certification hangtag, and we hope that our integrity and transparency clearly show that Maggie's products embody the welfare and satisfaction of every worker in our chain.' Marigold Clothing Yes Yes Unclear Yes 'Marigold is a proud member of the Fair-Trade Federation and Green America. We are also proud members of the South Sound Clean Clothes campaign- a coalition of concerned citizens raising awareness about the sweatshop industry, and challenging individuals as well as public and private institutions to create positive change by altering their purchasing practices and Washington Fair-Trade Coalition.' Mata Traders Yes No No Unclear 'Mata products are original designs handmade in India and Nepal by women's cooperatives and artisan groups that practice fair-trade principles. This means that our producers are paid a livable wage in safe and fair conditions, and do their work at home and in small workshops rather than factories. Services like on-site day-care, medical check-ups, and over-time pay are offered.' Company uses 100% cotton fabric colored with eco-friendly vegetable-based dye. No Sweat Apparel Unclear Unclear Yes, partially. Factories in Pennsylvania and New Jersey No 'Currently there is no fair trade certification for manufactured goods, including clothing. The FT movement's 1st focus was on agricultural commodities. There is FT certified cotton. Our company's focus has been on working conditions in the garment industry. We opted not to use FT cotton because it would have made our products too expensive for most consumers. We believe a good solution for all is better than a perfect solution for the few.' ONNO Unclear Yes No No 'We place an emphasis on working with people we trust. Overseas factories are third party audited using the BSCI (Business Social Compliance Initiative) monitoring system, which is based on the labor standards of the International Labor Organization (ILO). You can read more about the BSCO at www.bsci-eu.org.'Sells hemp and bamboo products. Rawganique Company sells wool products Yes No No 'Rawganique offers sustainable products that are pure and sweatshop-free. Rawganique is also a deeply personal website that reflects the sustainable philosophies of its co-founders and customers. 'Family run, off-grid business. Recycleatee Yes Yes Yes, all clothing made in the US Not needed 'Wear our clothing for as long as you like, then return it in any condition for a 25% store credit. Shipping is free both ways.'Company recycles 90% of the waste generated from the manufacturing process. Skreened Irregular Apparel Yes No Partially. All garments are made in the USA 'or from ethical sources' Unclear '
American Apparel
provides us with fashionably cut, super soft t-shirts and other garments where your creative prints can live. Anvil delivers not only on ethical manufacturing, but also on fashion, value, consistency and quality.'Printing process uses environmentally-friendly and water-based inks. SOS from Texas Unclear Yes Yes Not needed 'SOS organic cotton products are 100% Made in the USA, "sweat shop free", by American workers being paid a fair and lawful wage.' Thompkins Point Unclear Yes Unclear Yes 'Tompkins Point was the first brand in America to produce fair-trade certified clothing.. We donate 25% of our profits directly to the people who make our products.'
35 Fair Trade Ethical Clothing Brands Betting Against
A Guide to Buying Sustainable, Fair-Trade and Cruelty-Free
Fair Trade Sydney Australia - Global Conduct - Buy Online
Printed cotton dresses. Hand made in India, Fair Trade
Fair Trade Handbags and Eco-Friendly Fashion from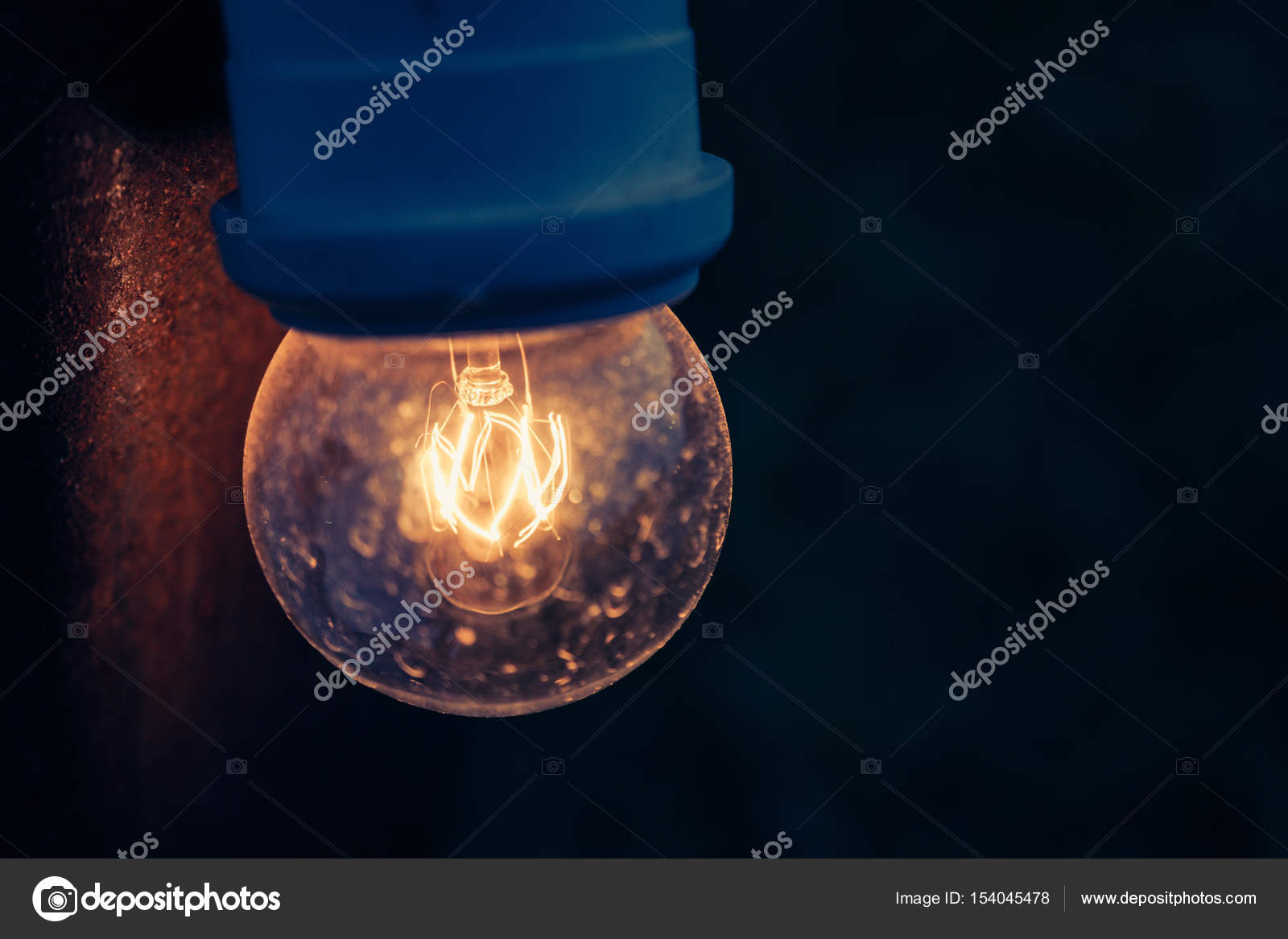 Fair Trade Mata Traders: Ethical Fashion