CHICAGO LOOKS a Chicago Street Style Fashion Blog
I was out and about this weekend with my camera, unrelated to streetstyle, and happened to see someone whose outfit I adored.
So I took his picture.
Throughout my life I've gone through several different phases of "favorite" colors. And yet, blue has always been a constant. Sure, it doesn't pack the punch of a crimson red or the accessibility of a verdant green, but there's a strong, restrained power to a cobalt blue. Red shouts "look at me, fear me, acknowledge me," while blue is quietly the strongest person in the room.
This photo I took of Lily Kwong during NYFW perfectly represents everything I'm feeling for spring; a muted palette of neutrals, deep blues, and the occasional wildcard print. Now, all I have to do is find the perfect gold arm cuff…
Now that spring is finally… well, springing it's time to get back to fun flirty dresses and colorful fashion! The last two winters have been so brutally cold, that even my winter wardrobe grew gray and dark. Today was the first day over 70 degrees in 2015, and it inspired me to pull my spring/summer wardrobe out of storage.
With plaid having had such a moment this winter, I'm sure we'll be seeing loads of the iconic pattern–and it's ultra-stylish cousin, gingham–being selected for delightful garments like this dress worn by Refinery29 Senior Style Editor Annie Georgia Greenberg.
Are you updating your wardrobe for spring?
Chicago Street Style- Fashion and Street Style in Chicago - Refinery29
Amy Creyer s Chicago Street Style Fashion Blog Street Style, Fashion
Casual Outfits Chicago street, Golden girls and Chicago - Pinterest
38 best Chicago Street Style MEN images on Pinterest Street style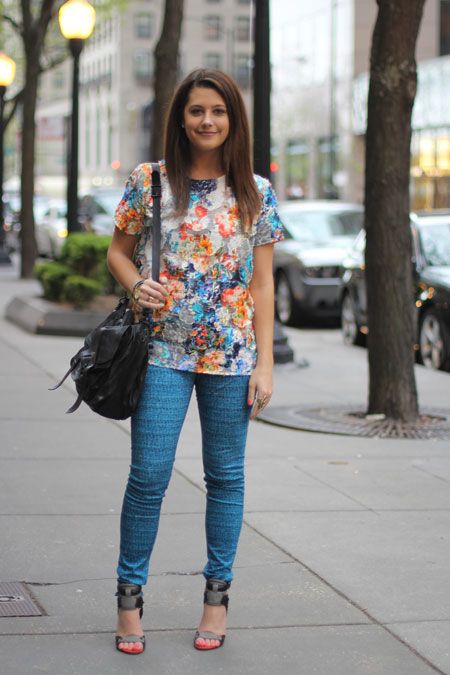 Fashionista Chicago, Chicago Fashion Blog - The Best Chicago
10 Chicago Fashion Bloggers You Should Know And Follow ASAP