The 25
Hi Lovelies,Happy Friday and to my Us readers,hope you all had fun on the 4th of July. Today's post is about my top 20 personal style and fashion bloggers, something I've always wanted to do especially each time someone nominates me for a liebster award. I am still trying to understand the way the award works but I'm guessing its all about recognizing other bloggers out there. So I'm going to be talking about 20 personal style and fashion bloggers i visit their blogs regularly and can type their full URLs without checking my browser history and I've never met any of them. In no particular order, here they are!
Personal Style And Fashion Bloggers
1. Brenda of can never be a skinny bish
She's one truly amazing ,funny,bold and beautiful lady who never fails to show off those beautiful curves of hers coughs ok,she's also a former beauty queen like me and Bsc holder on a budget. Brenda's style is what i would simply describe as "Brave". She loves colors and prints and plays around them well no matter what she's wearing and i love how she rocks her Ankara (African prints) too. She's one lady that is very comfortable in her own skin (her blog's name says it all). i also love that she's really open about certain things/issues in her life besides fashion,which is an inspiration to most her readers. I'm not that open but learning. She's one of the inspirations behind this post,check out her Top 40 Female Bloggers Out There.
2. Mariann of Cashmere In Style
I don't even know where to begin! Mariann is one beautiful,funny,sweet,lucky mother,wife and blogger. I always look forward to her posts especially the ones with her adorable little sunshine Aicha. Mariann's style is all sorts of classy,stylish,sophisticated,simple..i mean she can switch between all and still look great. She knows how to communicate,when she leaves a comment on your blog,you can clearly see that she read the post, Most bloggers don't read posts,they just leave comments like "nice shoes,cute outfit and their blog urls",that's not her style and that's one of the many reasons i like her. Since i discovered her blog via fashionclimaxx,I've been hooked.
3. Stella of Jadore Fashion
Stella was the cutest pregnant lady i ever came across in the past year, she gave birth few weeks ago,congrats to her! She's gorgeous,stylish,awesome and amazing, how else can i describe a lady who remained captivating in all her outfits while pregnant?(more descriptions please) i absolutely love her style and i love to feed my eyes with her beautiful pictures,pictures that make you want to get pregnant asap,just so you can attempt rocking a baby bump stylishly. yeah,attempt because pregnancy is different for every lady,a slim person can blow up while pregnant so…. She communicates well too and from a few of her YouTube videos I've seen,she's free when talking about herself,challenges and otherwise.
4. Agatha of Irony Of Ashi
Wait a min before i begin,Nigerian women are beautifullllllll!!!! ( I've got bragging rights you know) ok,back to Agatha, She's beautiful,funny and amazing..I laugh when i read some of her posts at times,like when she adds pidgin English or says something like 'my people',reminds me of how some radio presenters i like in Nigeria begin their shows and that keeps me tuned to see what's next. I like her style,she looks great in any thing she wears,simple,sophisticated,classy…anything and her hair is always on point.
5. Stephanie of The Strawberry Brunette
I can't remember how i came across her blog exactly but her blog is one of the blogs i discovered when i first started mine. Her style is somewhat similar to mine,simple,comfortable but stylish. She talks about her everyday life,travels whilst showing off her cute outfits. I enjoy reading her blog or stalking it,lol i do that when i just want to look at beautiful pictures and interesting travel stories without leaving a comment yet on my favorite blogs.
6. Nancie of The Fashion Notebook
I found Nancie's blog in The Guardian Uk's Top 10 African Fashion Bloggers article and I've been addicted since then. Her style is captivating,she wears everything from English to African and looks great in all. Her blog is enlightening,One of the many reasons i like her blog is that it's versatile,at times i visit just to look at food,yes pictures of food! you should visit her blog,really! but not when you are hungry..
7. Lima of Lima's Wardrobe
I call her my supermodel because she's a model and a very sweet lady. I only recently discovered she's been married for a few years via her instagram page,i bet he's one lucky man..I read Lima's blog because i enjoy her write ups about press days,modeling ,life and her beautiful outfits! She looks good even in her most casual outfit and the way she communicates could make a stranger think you've known each other for a very long time..By the way,i love the outfit in the photo and I'm so going to recreate it,look out!
8. Bisola and Dammie of Fifth N' Sixth's Closet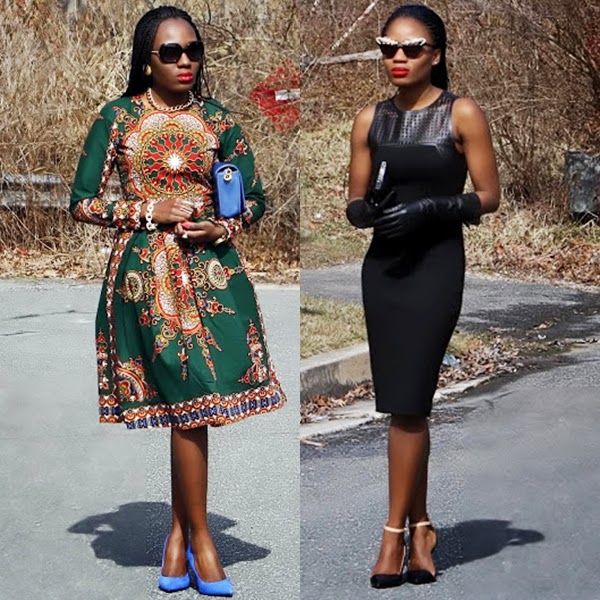 Two sisters who love to explore the unlimited possibilities of fashion,that's what their 'About Us' says and since i discovered their blog i have seen what they meant by 'unlimited possibilities of fashion'. I discovered their blog via Asos fashionfinder few months back and i have been visiting it since then. Besides their fashion statements,i love that they are siblings,i have a soft spot for close sisters,i don't have a sister but i have female cousins and close friends like sisters and when i see actual sisters i only imagine. Their pictures speak for themselves.
9. Nika Huk of Fashion Agony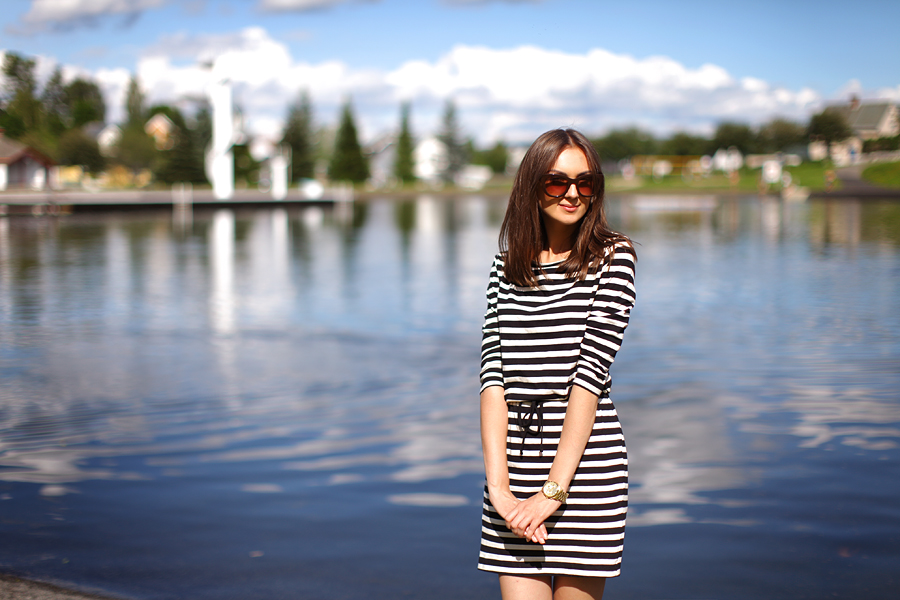 She's the first Ukrainian blogger i discovered and i have fallen in love with her blog since then. She switches between different outfits,classy,simple chic,casual and looks lovely in all. She also has beautiful travel photos,she travels a lot and i always enjoy her travel photos. i love to see photos of beautiful places around the world while hoping to visit someday,so whenever i see travel photos alongside her outfits,it brightens my day and right now I'm really holding myself back from posting more than one of her photos. 🙂
10. Portia of JustPorsh
I and Portia have lots of mutual friends but we've never actually met. I used to hear her name from friends but i discovered her blog when she featured my best friend on her Friday Fashion Focus series. She's bold,brave and beautiful and never scared to put herself out there or try/learn new stuffs,trends etc and i will describe her style as 'constantly evolving ' because she stays wowing us (her readers) by the day.
11. Jaela of Jaela's Beautiful Way
A single mother of two cute boys with a lovely blog and an inspiration to all single mothers out there,i can't remember how i found her blog exactly,i think she visited my blog or i visited hers from another blog,anyways I'm glad i did. i love how she balances parenthood and social life and her outfits are always lovely,she's super amazing and friendly too and i love her style.
12. Tina of Tina Sizonova
Another Ukrainian blogger. She blogs in Russian but thanks to chrome's translator i can read her blog. I discovered her blog on one of Mango's blogger features on their Google+ page and i immediately fell in love with her blog and style. She has this little bit of drama in her posts no matter how simple the outfit is,it's either the outfit itself,the poses or the location..that i like!
13. Maggie of Maggie Wumi Pegg
Where do i begin? Ok,Maggie is all sorts of fun,she's friendly,amazing,fashionable,confident and have i mentioned amazing? I always enjoy reading her posts,you can feel the passion in them. To think she only graduated from high school last month,the level of maturity she exhibits amazes me and i just want to hug her and say "I'm proud of you!). keep being amazing mag…
14. Ruxandra of From Brussels With Love
Since i discovered her blog I've been going back with each new post. I love how she looks good in her outfits while playing around different looks. And i don't know how she does it but she always has the prettiest dresses (Dressaddict talking here) on and cute foot wears too (shoeaddict). Buy me pretty dresses and cute shoes and i will love you forever! i didn't mean that
15. Kelly of IslandChic77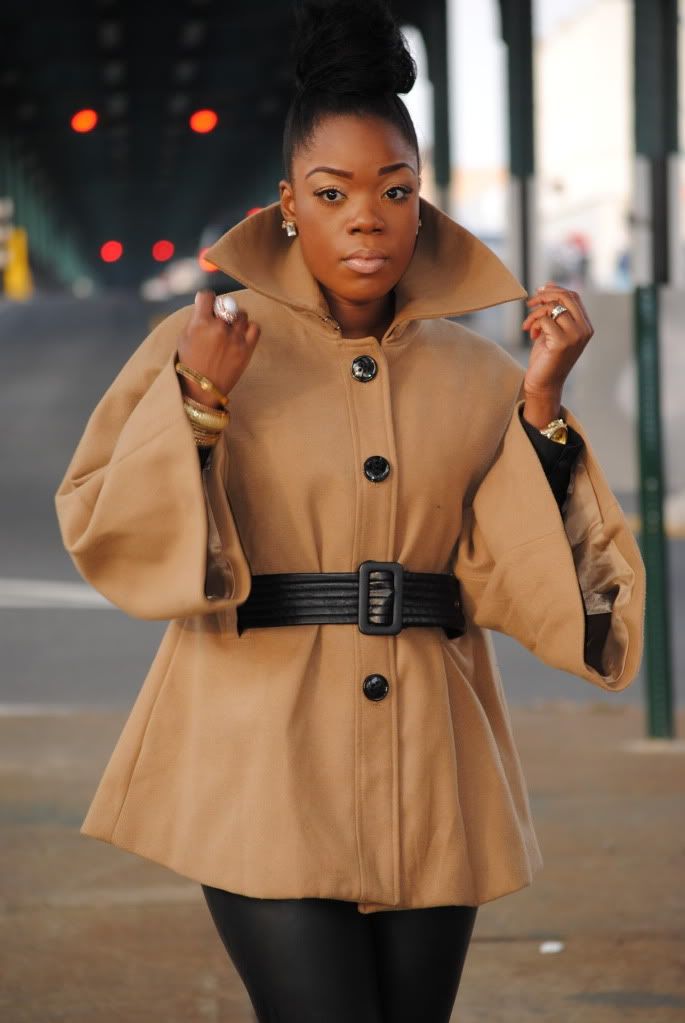 I like to visit Kelly's blog,her style is bright and daring! there's always this edge to her outfits and that keeps me going back to her blog. Her hairstyles and make-up are always on point too. And she's a mom! She loves fashion and she isn't scared to experiment with it..Her 'About Me' page summarizes it all,you should check out her blog.
16. Ivana of Rue De Tres Chic
I love how she gives her outfit photos some unique touch that makes you want to continue reading the post,she loves fashion photography,so besides her cute outfits i enjoy going through her photos and i admire her passion.
17. Uju of StyleByJulz
I think i came across her blog via Agatha's blog or Portia's,can't remember exactly and i have been going back since then. Besides fashion,She has a deep passion for beauty products and make up. I'm not a big fan of make-up or beauty products but each time i read her posts on make up or a review of a product,i just want to try them out. I end up not trying them but if i continue reading her blog i just might change my mind about proper make up besides my red lipstick 🙂 She does look good in her posts,so if you are looking for one or two make up tips,go check her blog out.
18. Natasha of Bisous Natasha
This is my other Supermodel. Natasha's outfits and pictures can keep you on her blog all day literally,she knows how to communicate too,she reads posts and you can tell from blog comments,that i like! i can't even begin to describe her because her pictures speak for themselves and you can tell she knows how to have fun with her shoots..She's the reason i started learning to jump in my pictures,i love her "jumping" pictures and most of them in her heels! how awesome is that?
19. Medge of My Voguish Diaries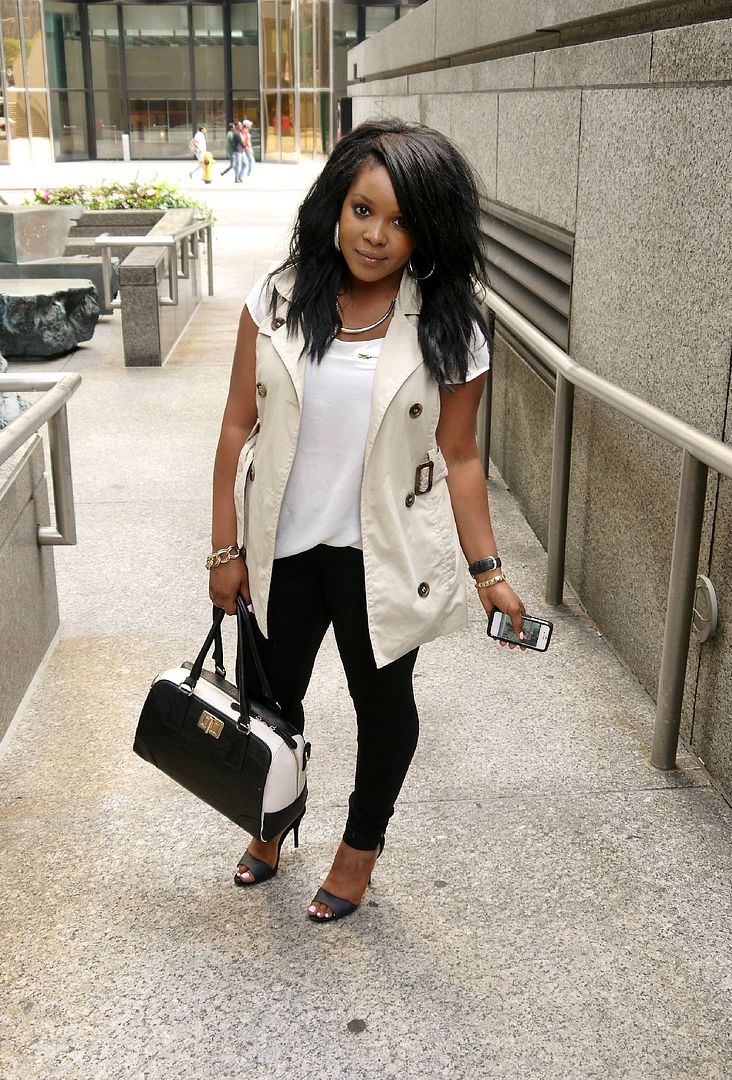 She's a fashion enthusiast who channels all that in her blog (her words),she loves to wear whatever she's comfotable in and doesn't hesitate to look beautiful while doing that. She communicates well too. My favorite petite blogger at the moment and her birthday was last week's thursday,happy birthday once again medge!
And last but not the least..
20. Cassie of Cassandra Ikegbune
You all don't know this yet but we were sisters (twins) in our previous lives,i mean the world that existed before this one,forget the skin color difference,our dad was dark ..hehe.. We have lots of similarities..she's slim,tall,a medical student,a model,she loves fashion..do i need to go on? Go check out her blog and style and you would understand how similar we are. She's coming up on my "Beneath Their Lab Coat" series soon and you will get to know her better.
Whew i really did it! ok,these are my top 20 but not the only blogs i visit,i have a list of more than 20 bloggers but for now these are the bloggers i have followed for a while and somewhat understand. If you are not on this list and you visit my blog regularly,no disrepect,it's either i'm still getting used to your blog, you don't post regularly or i'm yet to discover how amazing you are.
So what do you think? do yo already follow some or all of these personal style and fashion bloggers?
Keep Up With All My Blog Posts
Meet The Bloggers Influencing
BN Style
13 Super Stylish Ways
33 Old Fashioned Traditional Skills that are Easy to Learn
Adah Fashions Manufacturer of Sarees Salwar, Ladies Salwar Suits
Barbie Toys, Dolls, Playsets, Vehicles